Professional and Guaranteed
Animal CONTROL SOLUTIONS by
Wildlife Shield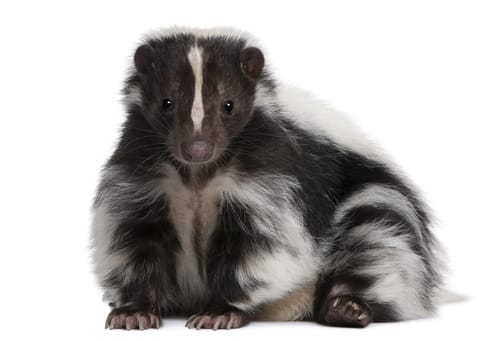 PROFESSIONAL SERVICE SATISFICATION GUARANTEED .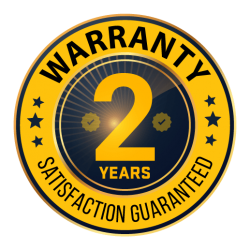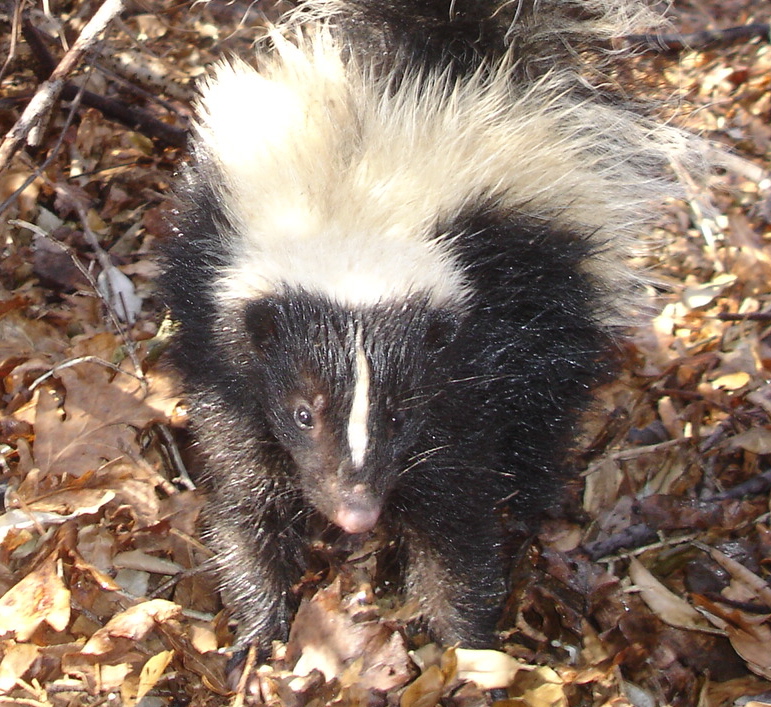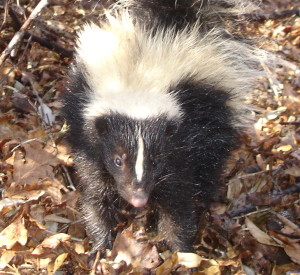 Skunk removal Hamilton. Reliable, effective affordable. Professional skunk removal services. Experienced technicians offering humane skunk removal services in Hamilton and general area. Call: 289-201-9189
Our technicians will not only remove the animal but also take the necessary steps to make sure the animals are out and your property is sealed. Burlington, Stoney Creek, Grimsby, Beamsville, Ancaster, Brantford.
Skunks become active in the Spring and remain active throughout the Summer months. In most cases, they make their way to backyards in search of food. If you have identified a skunk problem it is important that you take the necessary steps and contact a wildlife control technician to perform control and removal
They actively begin hunting for food and mates and you may see skunks during the night in the springtime, as temperatures warm up. Avoid approaching them on your own as skunk spray and smell can be nearly impossible to take off. You must pay attention to warning signs. If you encounter a skunk the animal seems to be stomping their feet, move away.
Skunks often search for shelter and food in and around residential areas. Skunks generally follow a diet of insects, rodents and wild fruit, but may shift their diet to include garden crops, rubbish and lawn insects. A permanent residence may be made by them across the home, should you not seek skunk removal.
Why is it best to Contact Professional Skunk Removal Services?
Professional Skunk Removal Hamilton services have the skill and expertise to deal with wildlife removal and sometimes it's best to leave a job up to the experts. There are easy Do-It-Yourself skunk removal traps and options in the market. But none of them guarantee an effective and complete removal of these mammals from your property. Some of these options are too expensive and not worth the cost as they do not do the basic job that they were made for.
Hiring professional removal experts is a more sensible option; as you can get a guarantee on the job and you do not have to risk getting into the battle arena yourself! You can either sit back and relax or be a spectator while these licensed technicians do the job for you.
When you hire removal agents, they come with a complete package that includes assessment of your property, tracking of the pest animals, removal of skunks, sealing the entry points and repairing damages that were caused as a result of the infestation and lastly, but most importantly, these removal tasks are guaranteed.
At Animal Control Hamilton, we offer some of the best skunk removal options at very affordable rates. Our technicians do a thorough assessment before providing you with the best and most effective trapping and removal option.
Skunks are invasive and are especially known to gnaw at the underside of your deck and live in the place below. Skunks easily fit in crawlspaces and it often gets difficult to reach in and get them out. Our technicians, however, can reach these pests in the most remote corners of your home and trap them, no matter how invasive or persistent the animal may be.
So, if you're up against a skunk invasion, call us at 289-201-9189 to book an inspection appointment today.
Skunks do not only pose a problem due to their unforgettable defensive spray. They can be dangerous as they can also carry rabies and other pathogens. Skunks, like raccoons, are known to raid garbage cans while hunting for food and also dig holes in yards. You should contact a skunk removal professional as soon as you spot a skunk on your property especially if it is during the day. This might be an indication that you might be dealing with a distressed or sick animal.
Our skunk removal technicians will close up holes, entrances and burrows to prevent skunks from returning. The best step you can take is to eliminate all food sources that may attract skunks. Skunk Removal Hamilton specialists will understand the most effective techniques on preventing a skunk problem and provide you with the solutions. Call us today if you too have a skunk problem. Call: 289-201-9189
Humane Skunk Removal Hamilton
Skunks in Hamilton and surrounding areas can create a lot of problems when they spray your pets or home, or worse rip up your garden or lawn. Skunks are known for their predator deterrent, horrible smelling hard to remove spray. A skunk's spray is an oily liquid that is produced by glands that are found under its tail. The skunk will turn around and blast a mist of foul smell that is known to travel as far three meters.
This spray liquid isn't as dangerous but is known to cause some discomfort to victims. It will linger for several days and will defy all attempts to remove it. The Skunk's spray is very effective, and in normal circumstances, it will keep prey away unless of course there is little food.
Skunks are equally harmful to humans, apart from the foul smell from their spray, they also carry diseases that can be transmitted to pets and humans. Animal control is a fully licensed and professional company that specializes in inhumane methods and procedures of removal and control of Skunks. Contact us for more information about our humane skunk removal services in Hamilton.
Skunk Trapping and Exclusion Services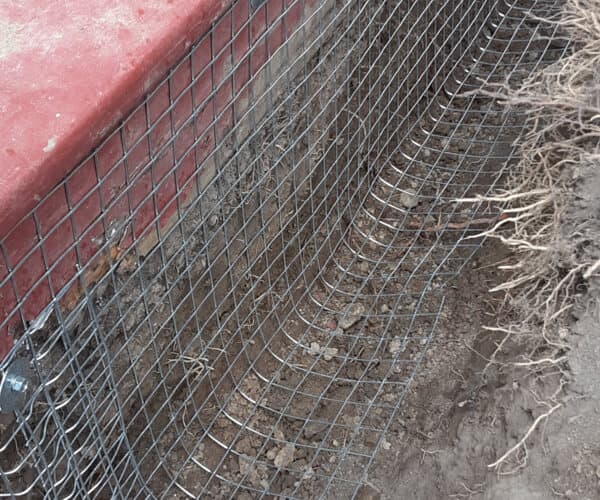 Skunks are found all over the continent and are known for the pungent odour they spray from glands found under their tail. These pests are found in wooded areas, pastures, and open fields. Skunks are active at night and will seek shelter in burrows that have been abandoned by other animals. They are known to invade urban dwellings where they will seek shelter under decks, porches and heating units and even in homes.
Skunks will invade your Hamilton property looking for new food sources and shelter areas. They normally feed on insects, mites, ticks, and tapeworm. Skunks are destructive and will dig through holes, gardens, golf courses. When threatened, they will spray a pungent oily liquid that takes days to come off.
Although encounters with Skunks are minimal, if they invade your home, its best not to handle them without the help a professionally trained skunk removal expert. When provoked, a skunk will pray on its victim an oily deterrent that causes a lot of irritation to the eyes and ears and is difficult to remove.  It is therefore important to call a wildlife removal expert to help you get rid of the Skunk. Our experts will not only help you get rid of the skunks but also ensure they do not return. Call us for more information about our Skunk trapping and exclusion services.
Skunks are found in most parts of Canada including Hamilton. They live closely with humans and are known to burrow under decks, sheds, driveways, and buildings. At Animal Control we set solutions in place to deal with the smelly foe from exclusion to removal.
You should never tolerate Skunks in your property; this is because they leave an unforgettable, overbearing stench and are also known carriers of rabies.  If you suspect that skunks have invaded your home, it is impossible to seek professional advice.
At Animal Control we offerSkunk inspection services. Our experts will carry outa thorough inspection of your property, looking through burrows, under sheds, decks, driveways, and buildings to determine the presence of Skunks in your property. It is important that you do not attempt to perform this task by yourself, without the correct gear you could easily get sprayed by a skunk.
The initial inspection will reveal if indeed skunks have invaded your property, their entry points and where they live. Without this inspection, it may be difficult to determine the number of skunks in your property, how they got in and how to prevent them from coming back. Contact us for more information about our skunk inspection services.
Skunk Cleaning and Decontamination Service
Animal Control specializes in the removal and disinfection of areas that have been affected by skunks as well as other rodents that might have taken residence in your home. There are dozens of parasites and diseases that can be found in the dropping of skunks. While some of the time the threat is exaggerated, in most cases there is a real danger in contact through direct breathing or contact with the droppings.
At Animal Control our experts will quickly and effectively get rid of any dead skunks or dropping and apply the appropriate disinfectant to the affected area. After removal and exclusion, the skunk smell often remains and is likely to attract other skunks to take up their space. These areas need to be thoroughly cleaned, and entry points sealed to avoid future invasions.  We will also perform repairs if needed to ensure that the affected area is restored to its original form.
Cleaning and decontamination are an important part of Skunk Removal Hamilton. Skunk feces, as well as other rodents, often carry harmful parasites that could potentially harm humans, through the air as we breathe in or by contact. Call us for more information about our Skunk cleaning and decontamination service.