Birds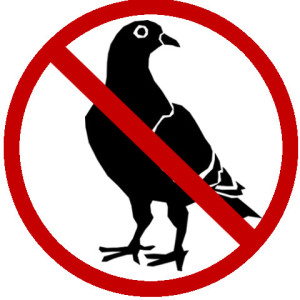 Bird control Hamilton. Bird control is a set of processes that limit the activities of birds. We offer control solutions that aim at limiting the activities of birds such as crows, pigeons, sparrows and seagulls. We do so by installing deterrents in roofing that prevent birds from landing and roosting on roofs and other areas.
Our bird control technicians install bird spikes or bird netting to obstruct pigeons from getting back to the places they've chosen to roost, perch or nest. The birds will be compelled to proceed to a different place, should you make affected areas inaccessible.
Such deterrents can be very effective if placed on beams, ledges, signs, windowsills, roof lines, eaves, and other areas pigeons have determined to land. Our technicians will also provide recommendations on covering or removing food and water sources that can potentially attract the birds in the first place.
We provide bird control solutions for pigeons, crows, seagulls. Call us today to book an inspection with our technicians. Hamilton, Burlington, Stoney Creek, Grimsby, Beamsville, Ancaster, Brantford.